Event Details
Enneagram Workshop

About This Event
Details:
The 9 Enneagram strategies or types help us to identify our patterns of thinking, feeling and behaving. As we grow our self-awareness, we begin to see these patterns playing out in our lives. Some call these patterns personality.

Objectives of this training:
Identify and name the characteristics of each type
Identify the three centers of intelligence
Understand how this system is holistic and helpful.
Take a complimentary assessment and find out your type:
https://www.eclecticenergies.com/enneagram/variants.php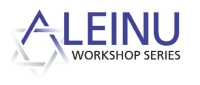 Presented by JFCS Aleinu
Contact Information:
Questions? Contact Jayne Plotkin
Contact Phone:
(602) 567-8334
Contact Email:
PhilanthropicServicesAssistant@jfcsaz.org
Registration
Price:

$36.00
Registration Instructions: Please RSVP by Aug. 25th