Antisemitism and Media Misinformation Will Be Topics of Korean Jewish Speaker at JFCS Fundraiser
Mi-Ai Parrish will address the interplay and culpability of media and messaging with antisemitism when she speaks at Jewish Family & Children's Service's (JFCS) 2023 Brighter Tomorrow Luncheon on Jan. 6, 2023.
"We're in a place where misinformation, disinformation and bad actors are clearly working to divide, harm and marginalize a group of people. Historically, it's like it never ends. I'm looking at the historical picture of where we've been, where we are and where we really need to go," said Parrish.
"There's research around it, it's trackable. The rise in antisemitism has come with the rise in interest in fascism and authoritarianism. It's a playbook that's familiar to those who are paying attention or have lived it. And that's a very ongoing, constant stress and threat. I admire people working to strengthen their community in a way that Jewish Family & Children's Service does."
In 2021, JFCS touched the lives of nearly 48,000 individuals through its programs and services. Of the people served, 97% are low income and working poor and 70% are children and teens.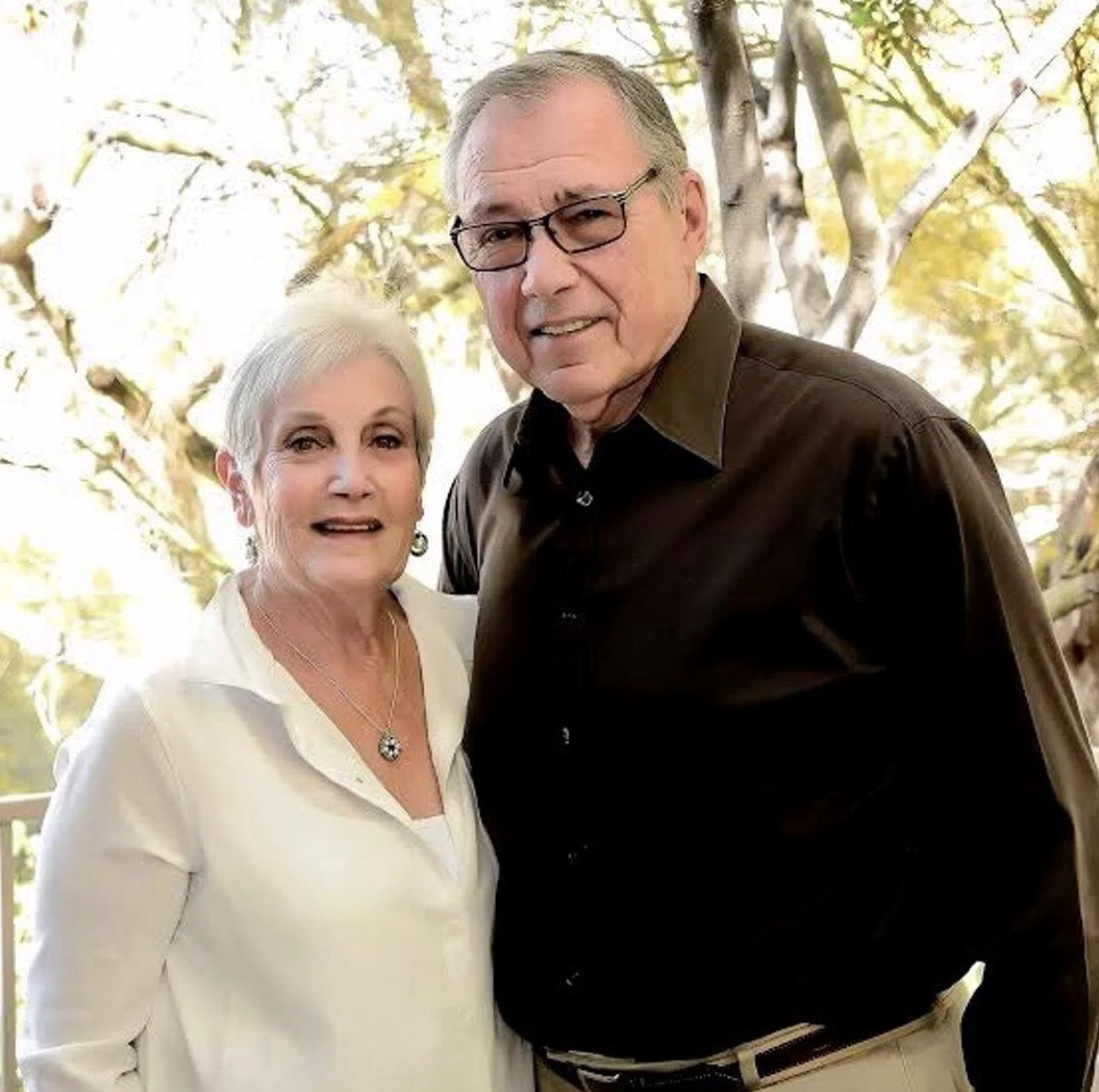 ​
Paradise Valley resident Carol Kern had never used any of the services offered by JFCS until her mother moved here from New York. Her mom was a snowbird, coming to stay with Kern for three months every winter, but when she needed more support and her sister in New York could not care for her any longer, Kern found an assisted living facility nearby.
Kern thought the matter was settled but her mom thought otherwise.
"She really didn't understand why she wasn't staying at my house and why this was going to be her permanent residence," said Kern.
JFCS set her up to talk to a geriatric specialist, who "helped me to do the right things to make her feel more comfortable in her new situation."
Since that time, nearly 15 years ago, Kern has been actively volunteering with JFCS. She has been on the board since 2012 and served as board chair from December 2013 to December 2016.
During her tenure as board chair, Dr. Michael Zent, president and CEO of JFCS, suddenly passed away. Kern chaired the search committee looking for a new CEO. In August 2016, Dr. Lorrie Henderson was hired as the new CEO of JFCS.
"Lorrie is an amazing CEO. He is dedicated, approachable and very kind," said Kern. "He's in there with his heart and soul, as am I and the other board members."
Even though "Jewish" is in the organization's name, JFCS wants people to understand that it helps the entire community.
"I think that's important for people to understand who we are and what we do. Our foundation is strong but our commitment to helping people in the community is even stronger," Kern said.
She is co-chair with her husband, Allan, for JFCS' Brighter Tomorrow Luncheon at the JW Marriott Scottsdale Camelback Resort & Spa. It is the largest fundraising event of the year for JFCS.
"It's the first year we're back in person after three years of doing it on Zoom," said Kern. "So, we're excited."
Parrish is the keynote speaker at the luncheon. The former Arizona Republic publisher is now a professor of Media Innovation and Leadership at Walter Cronkite School of Journalism and Mass Communication at Arizona State University and is president and CEO of Phoenix-based MAP Strategies Group.
She was the first Korean American publisher in mainstream media, the first person of color to be publisher in Idaho, Kansas City and Phoenix, and the first woman publisher in Kansas City.
Although this is her first event with JFCS, much of Parrish's personal time and community work is devoted to similar causes — behavioral health, mental health support, domestic violence prevention and victim assistance.
Parrish grew up in a "very, very, very Jewish neighborhood" in Maryland. Her father is a Ukrainian Jew and her mother is a Korean Christian. Parrish said she eventually converted to Judaism, going from "unofficial to official."
She said that when JFCS approached her for the event, they didn't even realize she was Jewish.
"I don't hide it, but I also don't put it in my bio," said Parrish. "It creates issues and that in itself is an aggression towards me — a trauma based on my heritage, my culture and my people. It's not that I'm not proud of who I am, but it has attached in this society a level of threat and danger for a lot of people — certainly people in particular industries like academia and media."
Although journalism was her passion, as a publisher she realized that she didn't get to "do journalism" as much. Hence, she moved over to the business and academia side, where she could make a "positive difference for journalism and democracy."
At ASU, she teaches ethics of journalism and the business of media and with MAP Strategies Group, she works with both large and small companies on how to help them improve the communities they serve.
"I feel like I get the best of all worlds — I get to work with young people to create and innovate, and I get to work with industries to help guide positive transformation to create cultures that are contributing to goodness in the world," said Parrish.
This article was originally published in the Jewish News. You can learn more about the Brighter Tomorrow Luncheon here.