Jewish Family & Children's Service Awarded $10,000 for Foster Youth
Jewish Family & Children's Service (JFCS) Real World Job Development program received a grant of $10,000 from the 2022-23 Season for Sharing Campaign to support foster care youth as they work toward educational and employment goals. Hosted by The Arizona Republic and azcentral.com, the Season for Sharing is an annual fundraising campaign that distributes grants to nonprofit organizations across Arizona. The mission of the campaign is to raise funds to assist at-risk children and families, support students and teachers and aid older adults.
Since 2006, JFCS team members at the Real World Job Development program have worked with hundreds of teenagers as they learn to apply their knowledge and skills to find jobs. Currently, about 100 foster youth in the program are working toward their GED, post-secondary degree or employment goal.
"We are grateful for the support from our community members for the foster care youth in our program," said Gina Harper, director of the Real World Job Development program. "Each contribution helps us assist young adults as they overcome the barriers that they have been challenged with while achieving their goals."
The grant will support GED preparation, college readiness, workforce development, emergency assistance and other services that the program offers. But the program itself goes further than GED testing fees and time in the classroom. In order to ensure those in the program overcome the boundaries they face, the Real World Job Development program team assists with food, transportation, college application fees, books for classes, rent and utility assistance as well as Internet and phone bills so each individual can be ready to participate when they are working on their goals.
If you are interested in supporting the JFCS Real World Job Development program, visit jfcsaz.org/donate and select "Real World Job Development (Foster Youth in Transition to Independence)" as the designation.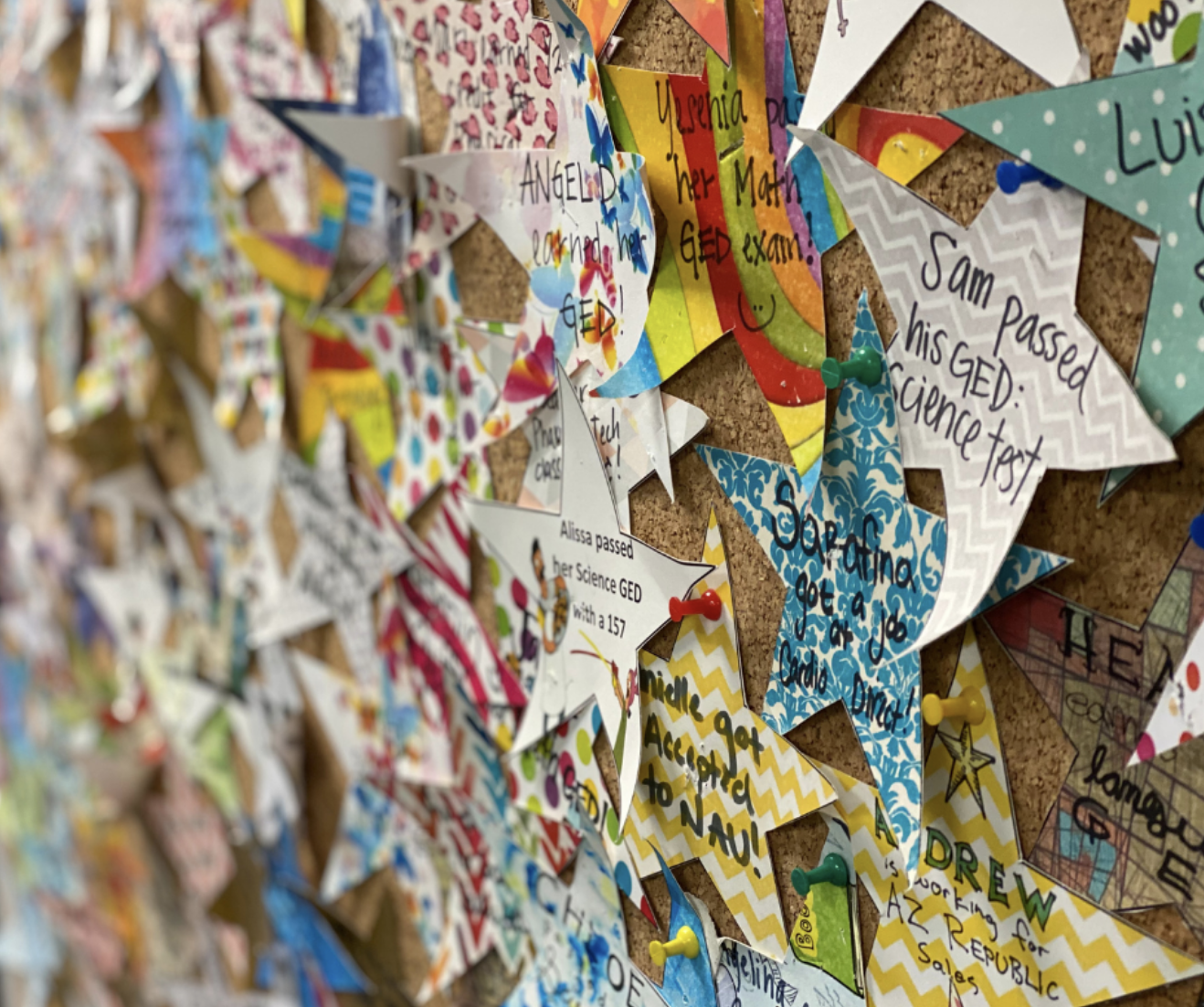 ​