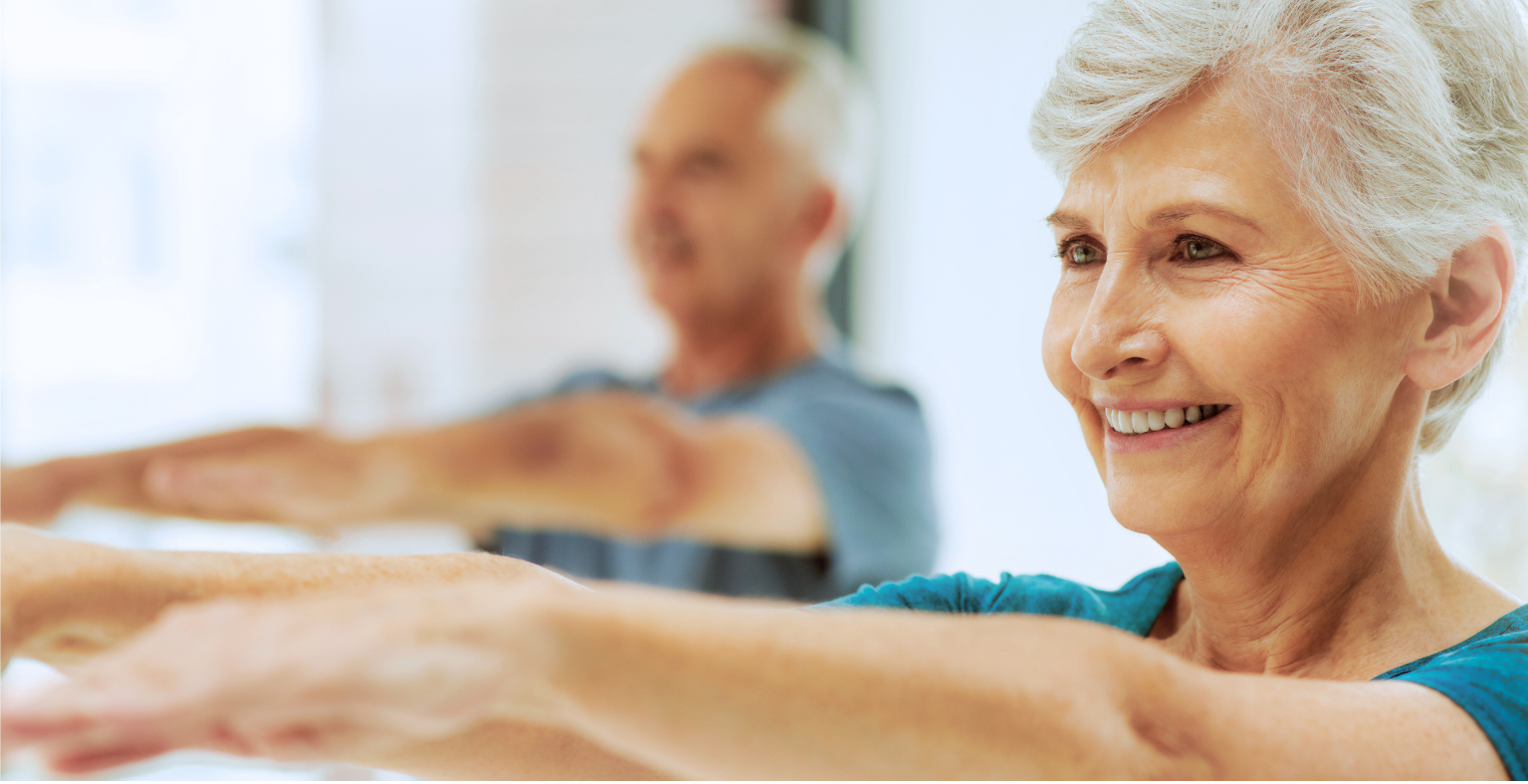 ​
Senior Enrichment
Move Forward. Stay Engaged. Have Fun.
Welcome to the Jewish Family & Children's Service (JFCS) Center for Senior Enrichment and Creative Aging programs, where endless opportunities for growth and connection await you. Our doors are open to all individuals aged 65 or over, regardless of faith or background.

The Power of Connection and Lifelong Learning
Engage your mind and body through an array of online and in-person classes. Our diverse offerings range from art and culture to insightful lectures, immersive virtual tours, and invigorating fitness programs. Whether you're seeking to explore new interests or reignite past passions, there's something for everyone.
Our goal? To create a dynamic, supportive, and fun-filled environment that promotes learning, self-discovery and connection. Through shared experiences, you'll have the opportunity to cultivate lasting relationships, maintain an active lifestyle, and gain new skills that will not only enrich your everyday life but also your overall well-being.
Registering for a Center for a Senior Enrichment or Creative Aging class is a breeze. Simply select your desired class or series from the calendar, fill out the necessary "Attendee Information," and you're good to go!
For our Maricopa County residents, we are thrilled to offer free classes through the Center for Senior Enrichment. If you're joining us from outside Maricopa County, a nominal fee of $5 per class or $20 per series applies. Prices for Creative Aging classes vary based on the series.
Payments can be made easily during the registration process. Once you've registered, a confirmation email will land in your inbox, followed by helpful reminders before each class. For online classes, your Zoom link will be included right in your emails.

Don't Take Our Word for It, See What People Are Saying
"We couldn't help ourselves from bragging about you and your great remote programs."
"Thank you to JFCS for keeping us seniors engaged and enriched with a plethora of classes for mind, spirit and body."
"A million thanks. The programs you provide are fantastic!"
"Thank you for your service to our community!"
"It's clear that you do a lot of research to find the various presenters for the classes."
"Truthfully, I never enjoyed exercising until I took Zoe's classes."
"You have provided us with a veritable feast of class options for creative growth!"
"I have tapped into areas I would never have explored or written about, which pleases me greatly."
Join Us Today!
Don't miss this opportunity to explore, learn, and grow. Questions? Feel free to drop us a line at seniorcenter@jfcsaz.org or give us a call at 480-670-8073. We can't wait to welcome you to our community!
Are you an organizer interested in bringing the Center for Senior Enrichment classes to your older adult population? Reach out to Jennifer Brauner, the Director of Center for Senior Enrichment and Creative Aging, at Jennifer.Brauner@jfcsaz.org.
We're proud to share that our Center for Senior Enrichment and Creative Aging programs are funded in part by the Area Agency on Aging, The Center for Jewish Philanthropy of Greater Phoenix and the generous contributions of individual donors.