Nikolina Elez and Adriana Vulic: Nurse Practitioner Sisters Committed to Serving the Valley's Underserved
Posted On:
Written By:

Jennifer Schwegman
Glendale resident Nikolina Elez and her sister Adriana Vulic know what it means to struggle and rely on others for help. As young children, they were immersed in the Yugoslav Wars that lasted from 1990 to 1995. During that time, the sisters experienced hardship and the effects of a war that forced them from their home and into a refugee camp in Serbia.
"My parents had friends in Phoenix that offered to help my family get a fresh start," said Elez. "We could have just as easily ended up somewhere else but with the help of the American Embassy, we ended up in Phoenix."
As refugees looking to find safety and security in a foreign country where they didn't speak the language, the family faced a lot of hurdles and change.
"We were teenagers when we moved to Phoenix," said Elez. "We didn't speak English but with the support of the Valley community and our teachers, we were able to successfully adapt to our new environment."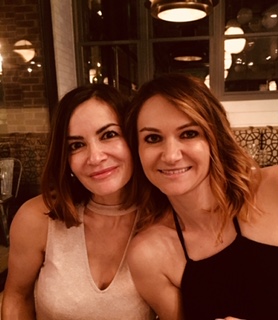 Extending her high school stay in order to focus on classes in English, History and Government, Elez finally graduated and set her sights on securing a college degree.
"Our parents played an active role in pushing us to do well in school," said Elez. "They started encouraging us to consider a career in healthcare at a very young age."
When the time came, both sisters began their studies at Phoenix Community College and then transferred to Arizona State University, where both received bachelor's degrees in Nursing.
"We pushed each other to be the best we could be," said Elez.
Upon graduation, Elez spent the next six-years working as a registered nurse at Banner Thunderbird in the ER. Vulic, who lives in Phoenix, worked as a registered nurse at Banner Thunderbird in both the ICU and ER.
Eventually, the sisters decided to pursue advanced degrees so they went back to school and both received their Master's degrees from the University of Phoenix.
Both sisters worked as family nurse practitioners at the Maricopa Integrated Health System—now known as Valleywise Health. Vulic worked with seriously mentally ill patients and loved it, staying for three years. Elez worked at the 7th Avenue Family Healthcare Center caring for underserved, low income patients.
Today, Elez and Vulic are both Family Nurse Practitioners with Jewish Family & Children's Service, an organization founded in 1935 by a group of courageous women who saw great hardship in the community and were looking for a way to help people during the Great Depression.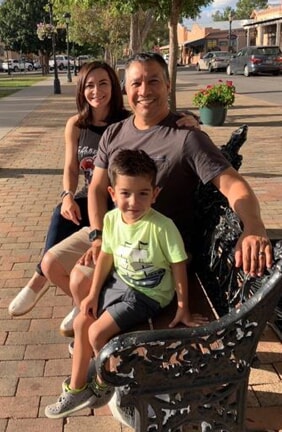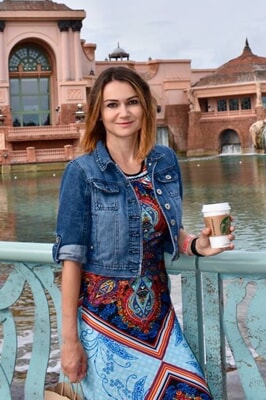 "We both have a passion for promoting health, wellness, and disease prevention," said Vulic. "We value every patient connection and take pride in establishing long term relationships that ensure life-long quality care to those that really need it."
As healthcare workers, the sisters have been on the front lines during the COVID-19 pandemic.
The self-proclaimed rebellious one growing up, Vulic has been up to the challenge and has commended patients for stepping up and embracing telehealth as a way to stay both mentally and physically healthy during these unprecedented times.
"People are scared and they have a lot of questions," said Vulic. "While we still see patients face-to-face and in person, telehealth has changed our delivery model offering an additional way for us to connect and serve patients and their families. As the mother of a four-year-old, I can appreciate how much having a resource like JFCS and its integrated healthcare centers means to families in need."
When the sisters aren't consulting each other about patient care, they like to run, hike, travel and spend time with family.
"It's important to live your best life," added Vulic. "The example we set at work, carries into our homelife. Our past has taught us to appreciate every single moment. It has also played a pivotal role in helping us connect and help those in need."
Nikolina Elez works at the JFCS Glendale Healthcare Center located in Glendale. Adriana Vulic is at the JFCS Michael R. Zent Healthcare Center in Phoenix.